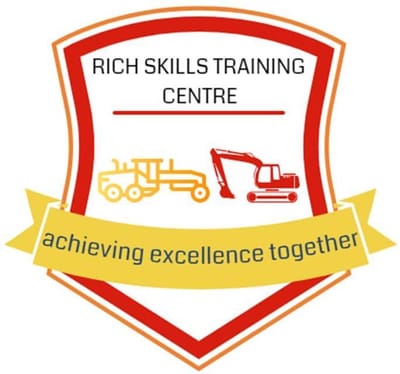 Shaping work skills of highest perfection!
Rich Skills Training Centre (Reg no. 2018/244141/07) is a lifting, mining and construction machinery Training Institute located in Pretoria Central, Gauteng, South Africa.
Rich Skills Training Centre concentrates on providing high quality Education, Training and Skills Development at lower prices to ensure affordability by the youth and young adults of all races, gender and backgrounds.
We are fully equipped with qualified personnel and accredited to offer the best quality mining and earth moving machinery operators and welding training, theory and practicals .
We offer full or refresher courses. we are fully registered and accredited by Teta, Merseta and Ceta. We train both local and international students from Zimbabwe, Zambia, Malawi, Lesotho, Swaziland, Angola, Mozambique, Botswana etc. We offer free accommodation for both local and international students at our other branches i.e. Rustengburg, Tzaneen, Nelspruit, Cape Town, Witbank and Polokwane.